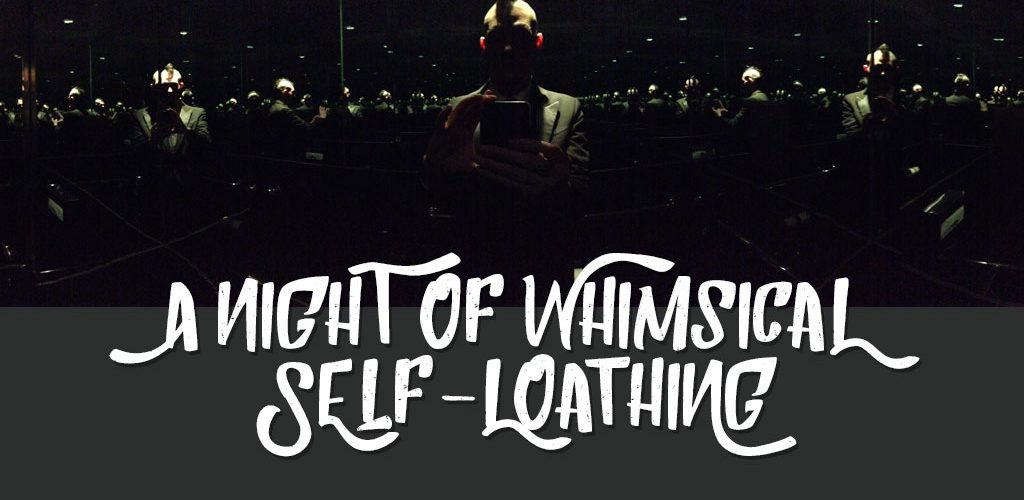 Rev. Mitcz hasn't released a new comedy special in over 5 years. He's way overdo. He's mostly ready. He's doin' it again anyway.
You should join him.
It's a special night, with 4 of Mitcz's closest comedian friends :
Teddy Tutson
Thomas C Young
Alex Mandelberg
Justin Rupple
After their opening sets, get ready for A SOLID HOUR of Rev. Mitcz just sweatin' and swearin' and self-loathin'. But, like, in a fun way.
This special will be taped for full DVD and digital release in the fall.
Tickets are just $10. Ten measly bucks. Shirts, DVD pre-orders, and "Keepin' it Evil" DVDs will also be available for sale at the event.
You can pre-order the DVD (includes a digital copy) online along with your ticket, or go all-out with the Super Spiff Deluxe HellYeah Package which includes a t-shirt (shown at left), Mitcz's first DVD "Keepin' It Evil", pre-sale of the new DVD, and a digital copy of Mitcz's unreleased 2013 EP "I Want to Make Love to Your Face". That's a $55 value for just $40.
Quick Details & Some Ground Rules
Alcohol will be provided, and is technically "free", but we ask that you tip the bartenders as a token of thanks, and because you're a good person and – if you can – PLEASE BYOB 🙂
The event starts promptly at 8:00pm. Please arrive before then so you can be seated
There will be a brief intermission before Rev. Mitcz takes the stage, so you can get refreshments, use the bathroom, and adjust your butt
Rev. Mitcz isn't MoneyBags McGee over here, so this is entirely self-financed and a one-off event. There are no "do-overs" here. If you disrupt the show in any way (heckling, intentional noise disruption, throwing things, etc) you will be beaten to death with your own shoes
Directions & Parking Info
The "Let Live" space is located at The Actors Company complex on Formosa Ave. You'll turn into their parking lot where you see a sign jutting out from the building that says "CAZT". Here's a Google Street View of it.
Parking should be ample throughout the parking lot of The Actors Company, but there will also be plentiful un-metered street parking.